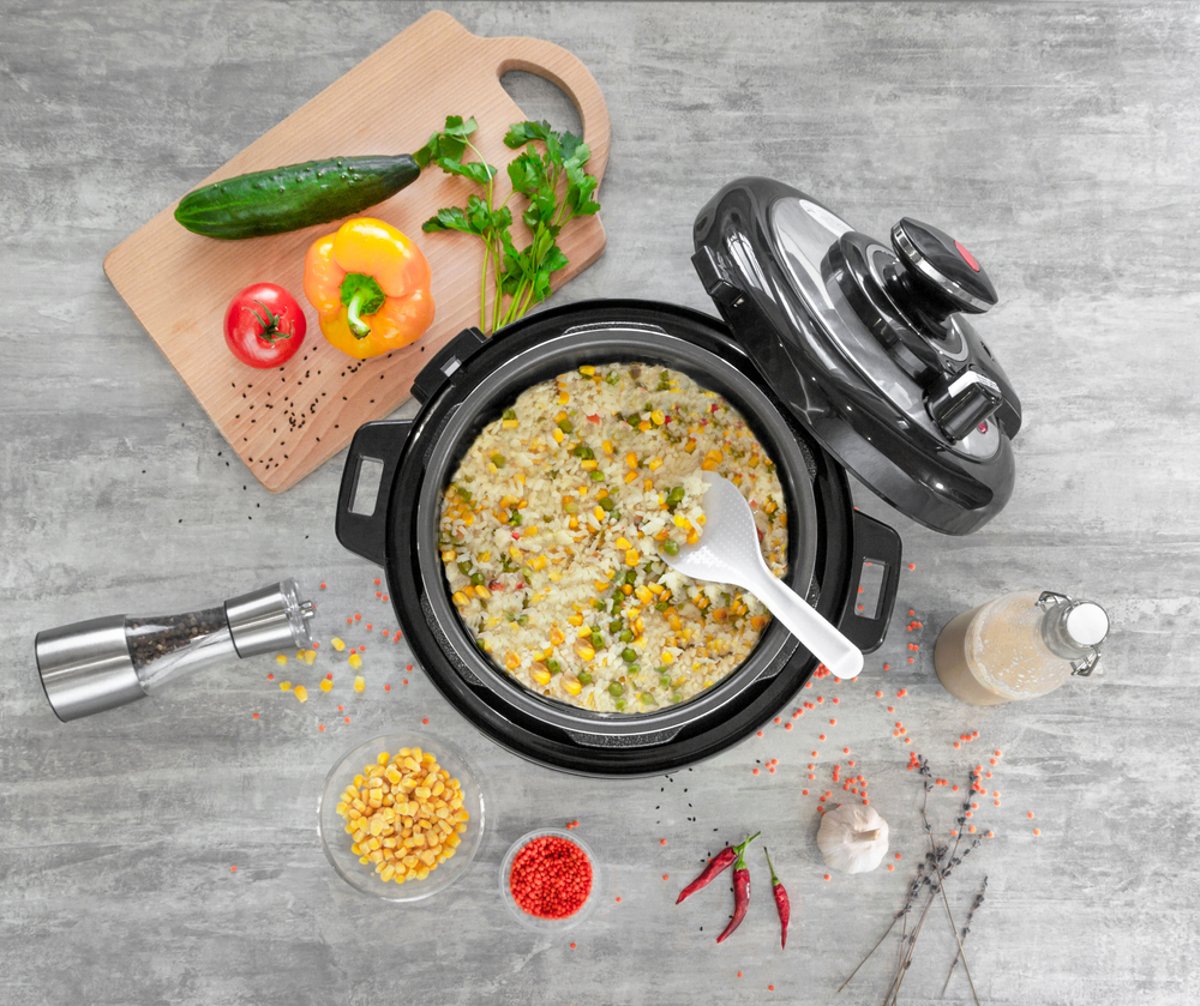 You may already have met an Instant Pot evangelist who will tell you how this gadget has revolutionised their mealtimes.
Once tried, it's easy to see how the Duo Evo Plus model could make you fall in love with one-pot cooking, with its ability to fry, steam, sous vide, dehydrate as well as pressure cook. This model has all the bells and whistles, so check the whole range out if you're happy with the basics.
What did our tester love about this model? The large, clear display with its range of pre sets, a lengthy keep-warm function, the quality of the inner pot and the way dishes like curry or chilli and rice could be 'stacked' and cooked all at once, perfectly.
Online recipes, forums, Facebook groups and vloggers will inspire you to try new things and speedy ways of cooking dishes that were too laborious to cook often.
Our favourite of the models we tried.
Key specs – Dimensions: 33x32x32.5cm; Capacity: 5.7l/8l; Pre Sets: White Rice, Rib, Pasteurize, Beef, Risotto, Sterilize, Soup, Oatmeal, Poultry, Ferment, Pork, Multigrain, Potato, Bean, Quinoa, Chili, Cake, Seafood, Pudding, Broccoli, Egg, Brown Rice, Stew, Cheesecake, Broth, Porridge, Proofing; Functions: Pressure Cook, Rice/grain, Steam, Saute, Slow Cook, Sous Vide, Yogurt, Bake; Power: 1200 watts