Police said they went to speak to the man because he was seen to be acting in a drunk and disorderly fashion.
The officer was then assaulted and after a struggle the suspect had to be sprayed with a deterrent known as 'Captor' before being restrained and arrested.
The incident occurred last night (Sunday May 28).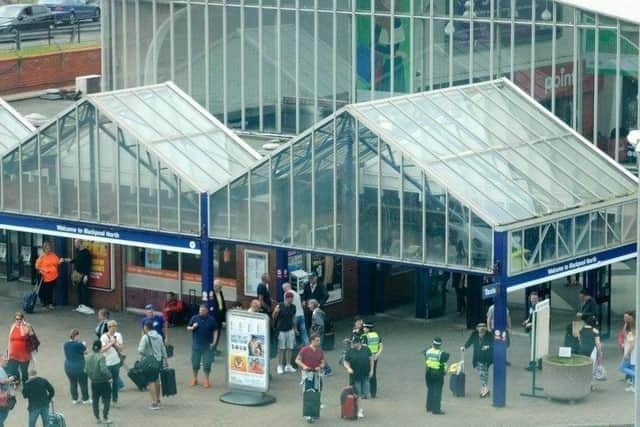 Police said: "Tonight at Blackpool North a male gave officers cause to speak to him.
"He then assaulted an officer and fought with them. Captor was deployed.
"The male was arrested for drunk and disorderly and assault emergency worker. All officers uninjured."